The social program will provide participants with an opportunity to relax after the scientific sessions, to enjoy quality venues, delicious food and a relaxed atmosphere, and to network with friends and colleagues.
Welcome Reception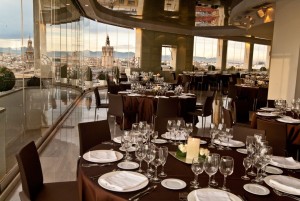 Date: Wednesday 24 June 2015
Time: 19:30-21:00
Dress: Casual
Venue: Hotel Astoria Palace (map)
Inclusive for: All registrations
Additional tickets: Contact us at head15@upv.es before 3 June.
As the first official social event of HEAd'15, the welcome cocktail reception provides you with the opportunity to meet educators and colleagues in a relaxed atmosphere. After the reception, you will still have time to have a casual drink or meal with friends at one of the many restaurants available in Valencia.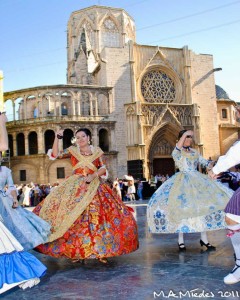 During the cocktail we will enjoy traditional Valencian folk dancing and music with the performance of the Group "El Garbí".  Its nearly 20 members dressed in typical Valencian clothes will dance to celebrate the inaugural HEAd'15.
Conference Dinner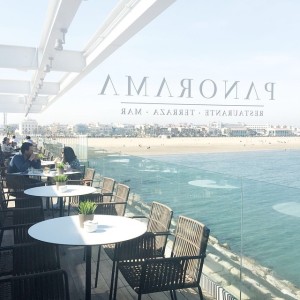 Date: Thursday 25 June 2015
Time: 21:00-24:00
Dress: Smart Casual
Venue: Restaurante Panorama (map)
Inclusive for: Regular and reduced registrations (not included in student registrations)
Additional tickets: Can be purchased through the registration form or contact us at head15@upv.es before 3 June. Cost: 60€ per ticket.
The conference dinner will be the highlight of the social program and your opportunity to relax and have fun. Join fellow delegates for an evening of delicious food and fine wine at the seashore.
Wine Reception
Date: Friday 26 June 2015
Time: 12:30-13:30
Dress: Casual
Venue: Faculty Hall (building 7J), UPV
Inclusive for: All registrations
HEAd'15 will conclude its first conference by celebrating with a wine reception, which will be held at the Faculty Hall for the enjoyment of fellow colleagues during the last event of HEAd'15.