Rethinking Higher Education Teaching and Learning: Quality, Equity and Efficiency
by Prof. Lim Cher Ping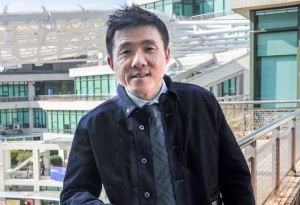 Lim Cher Ping is a Professor of Curriculum and Innovations at the Hong Kong Institute of Education and the Editor-in-Chief of the Internet and Higher Education. He was the former Director of the Centre for Learning, Teaching and Technology at the Institute. He was a Professor of Education, Director of International Partnerships and Director of the Asia-Pacific Centre of Excellence for Teacher Education and Innovations in Western Australia before moving to Hong Kong  in July 2010. Over the last two decades, he has been the principal investigator of several major and high impact research projects in Australia, Hong Kong, Indonesia and Singapore that include: (1) Effective Integration of IT in Singapore Schools: Pedagogical and Policy Implications, (2) Learning Objects and Cultural Settings, Digital Curricular Literacies, (3) 3D Multi-User Virtual Environments in Schools, (4) Improving the Quality and Quantity of Teachers in the Asia-Pacific, (5) Using Digital Representations of Work for Authentic and Reliable Performance Assessment in Senior Secondary School Courses, and (6) Information and Communication Technologies in Teacher Education: Capacity Building of Asian Teacher Education Institutions. Professor Lim has developed these research projects based on a robust mechanism for taking ideas from laboratory scale to widely used practices, and has grounded his research on a reasonably stable theoretical base with minimum faddiness.
Professor Lim has been able to engage major stakeholders of higher education at the institutional, national and international levels. Organisations including UNESCO, Microsoft, BHP Billiton, Asian Development Bank, World Bank, Sampoerna Foundation, and government agencies have become his partners for many of the education research and development projects that he has led. Professor Lim has also published internationally extensively in different areas of education technologies, namely learning engagement, emerging technologies and global citizenship, and evolving curriculum and assessment in higher education.
Is the MOOC experience worth for trainers?
by Prof. José María García Álvarez-Coque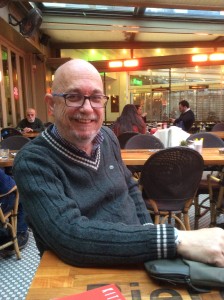 Jose Maria Garcia Alvarez-Coque was born in Mexico DF in 1958. Agronomist. Since 1984, Professor of Economics and Agricultural Policy at the Universitat Politècnica de València (UPV). He has conducted research and postgraduate courses related to trade, development and related agricultural policies. In 1991, he was a visiting scholar at the International Institute for Research on Food Policy (IFPRI, Washington, D.C.).
In 1993-94, Prof. Garcia-Alvarez-Coque chaired the Working Group on Fruit and Vegetable from OECD Paris. He has been advising European institutions (European Commission and Parliament) and other international organizations such as FAO, CIHEAM and the Andean Community. He has participated in research and cooperation projects in Latin America, Middle East, North Africa and East Asia. Between 2001 and 2007 he was President of the Spanish Association of Agricultural Economics. Since 2000, he is Deputy Chairman of IVIFA, a Foundation that promotes Agri-environmental research and training in the farming sector. This Foundation has been activating multi-actor networks in the fields of rural development and agri-food innovation. He is currently coordinator of the Research Group on International Economics and Development and has published over 300 hundred papers, with over two dozens papers referenced in Scopus and WoS databases.
In 2013, Professor Garcia-Alvarez-Coque led "Retos de la Agricultura", a Massive Online Open Course (MOOC) on the future of food and agriculture. Retos received a special mention in the first edition of the Award for Best Course hosted on Miriada X platform driven by Universia network. In 2014, a second edition was offered by the UPVx platform. In 2015, Retos became the first course of a Spanish university offered by edX, a leading international MOOC platform provided by Harvard University and MIT.
Retos was the first MOOC course on agriculture conducted in Spanish and has enrolled over 10 thousand students since 2013 from 80 countries. The course opened a reflection on the future of agriculture and the food systems, looking at solutions to socio-economic and climate challenges, with focus on the role of family farming, sustainable modes of production and more balanced value chains. Participants showed different profiles: farmers, rural stakeholders, environmentalists, nutritionists, engineers and the general public who wants to learn the basics of food security policies.
Using teaching and student based data to answer broad interdisciplinary research questions
by Prof. Juan Manuel García Lara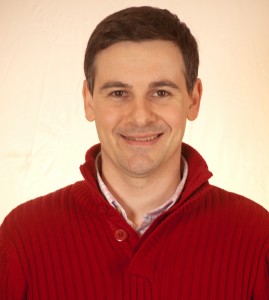 Juan Manuel García Lara is a full professor of accounting, and vice-head of the Department of Business Administration at Universidad Carlos III de Madrid, Spain. He holds a Ph.D. from the University of Valencia. Before
joining Carlos III he was an assistant professor at Lancaster University (UK). He is the editor of the journal "Accounting and Business Resarch", JCR 2014 IF: 0.957, 44/88 Business-Finance.
His research interests cover mostly financial accounting, and its interplay with corporate governance and corporate finance. His research has been published in journals like Journal of Accounting and Economics, Review of Accounting Studies and Journal of Business Finance & Accounting, among others. He also sits in the editorial board of several other major accounting journals (Journal of Business Finance and Accounting, European Accounting Review, Spanish Journal of Finance and Accounting).
Apart from accounting research, he has also studied behavioral and gender issues, using different types of data (from corporate governance data on directors and CEOs, to data from university students' characteristics and exams).