Pedagogical Practices in Large Classes in Higher Education: Challenges and Opportunities
by Anna Logan and Ann Marie Farrell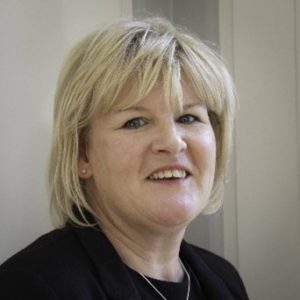 Dr Anna Logan is an Associate Professor at the School of Inclusive and Special Education, and Associate Dean for Teaching and Learning at the Institute of Education, Dublin City University. Prior to working in higher education, Anna spent almost twenty years working as a teacher in mainstream and special schools. Anna has taught across seven undergraduate and postgraduate teacher education programmes up to and including doctoral programmes. Anna's areas of teaching interest include communication and language teaching and learning, inclusive curriculum and pedagogy, diversity and special and inclusive education and collaborative practice. She has supervised over 30 masters and doctoral research dissertations and received the St. Patrick's College President's Award for Excellence in Teaching in 2015. Anna has conducted, published and presented research relating to many aspects of higher education pedagogy, initial teacher education and continuing professional development for special and inclusive education with a particular focus on blended and online approaches. She is the PI in a research project relating to higher education teachers supporting placement online. Anna is editor of the peer-reviewed Reach Journal of Inclusive Education in Ireland (reachjournal.ie) and is co-founder with Ann Marie Farrell of the Pedagogy for Higher Education Large Classes research network.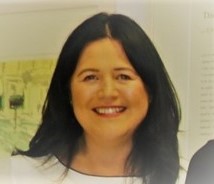 Ann Marie Farrell is Assistant Professor in the School of Inclusive and Special Education, Institute of Education, Dublin City University (DCU). Previously, she worked in mainstream primary, post-primary and special schools in Dublin. She has published and presented in relation to (a) special and inclusive education in the compulsory education sector and (b) higher education pedagogical practice. She is currently a doctoral student in the School of Education, University of Sheffield where she is researching how those teaching in the Higher Education sector conceptualise assessment. Ann Marie works across a number of initial and continuing teacher education programmes. She won the St. Patrick's College President's Award for Excellence in Teaching in 2012 and the DCU President's Award for Teaching Excellence in 2020. She was also awarded a Senior Fellowship with Advance HE in 2020. She is co-founder of the Pedagogy for Higher Education Large Classes network which aims to support those teaching large class cohorts in Higher Education.
What Higher Education can learn from Games – more than fun!
by Martin R. Wolf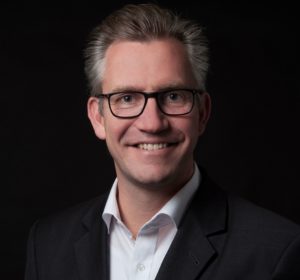 Dr. Martin R. Wolf is Professor for IT Organization & Management at the FH Aachen University of Applied Science.
After completing his doctorate at RWTH Aachen University in the field of business process optimization, he initially gained practical experience at Ernst & Young and Deutsche Post DHL, where he worked as advisor and manager. The main topic of his work was the development, implementation and testing of effective processes, especially through the involvement of employees and innovative technologies.
In 2011, he was appointed to the FH Aachen University of Applied Science, where he is focused on Service Management, Change Management and Competence Developing Games. In scope of his research, he has carried out – among others – various projects on how games can be successfully used to promote certain ways of human acting. As a result, he was not just nominated for several research awards, he also uses Competence Developing Games in most of his lectures. In addition, Prof. Wolf is director of the Institute of Digitalization Aachen (IDA), director of the Startup Center of the FH Aachen and founder and CEO of the snacc-it GmbH. On national level he is Vice President of the German Informatics Society.
The Trasformation of the University: Contributing to Integral Human Development
by Josep Gallifa Roca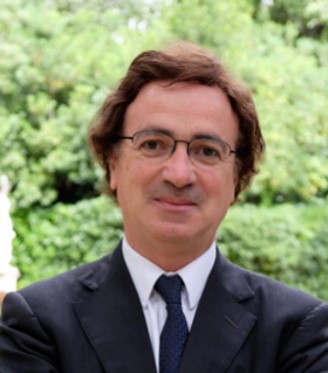 Full Professor of Psychology and Education, Director of the Department of Psychology, and Principal Investigator of the consolidated research group "Psychology, Person and Context" at Ramon Llull University. He was the Director of the Blanquerna School of Teachers Education; the first Dean of the Faculty of Psychology, Education and Sport Sciences; and the first General Secretary and Academic Vice-rector of Ramon Llull University. For these responsibilities, he received the "Gold Medal" of the Ramon Llull University. His areas of research are Higher Education and Integral Human Development, expressed in many research projects, scientific articles, books, lectures, direction of doctoral thesis, organization of conferences, and publication of press articles. He has five "sexenios" (6-year periods) evaluated positively by the CNEAI (National Commission for the Evaluation of the Research Activity). He obtained the Eisenhower Fellowship and studied the US Education and Higher Education systems.
We'll deliberate over the "Why", "What", and "How" of the transformation of the University.
"Why": We'll explore a general purpose or motivation for any transformation: the enhancement in the contribution to Integral Human Development. We'll present a model for that development.
"What": A second part will explore what it means to transform the University in terms of its recognized societal functions. We'll present a comprehensive model to rationalize and discuss any transformation. This model includes Teaching and Learning, Research, Organization and Values, and Mission.
"How": A third part will explore the not easy question of how can be approached the university transformation to respond to current challenges. We'll present some of the main results of a qualitative study developed cooperatively to deal with the complexity of that issue in today's troubles and dilemmas confronted globally by universities.